17th Annual Calumet Heritage Conference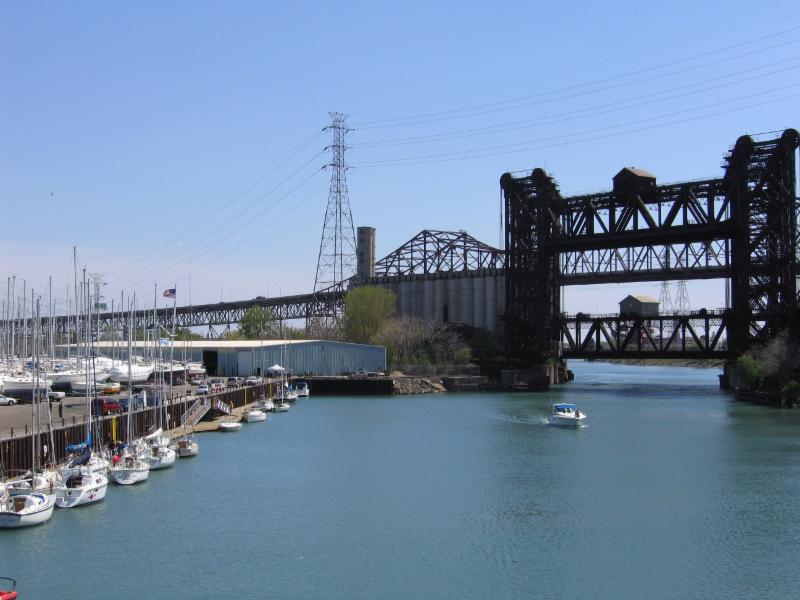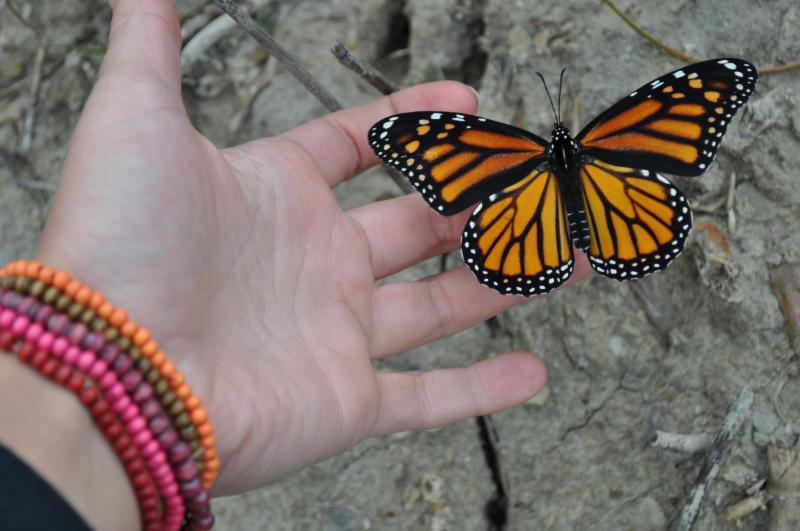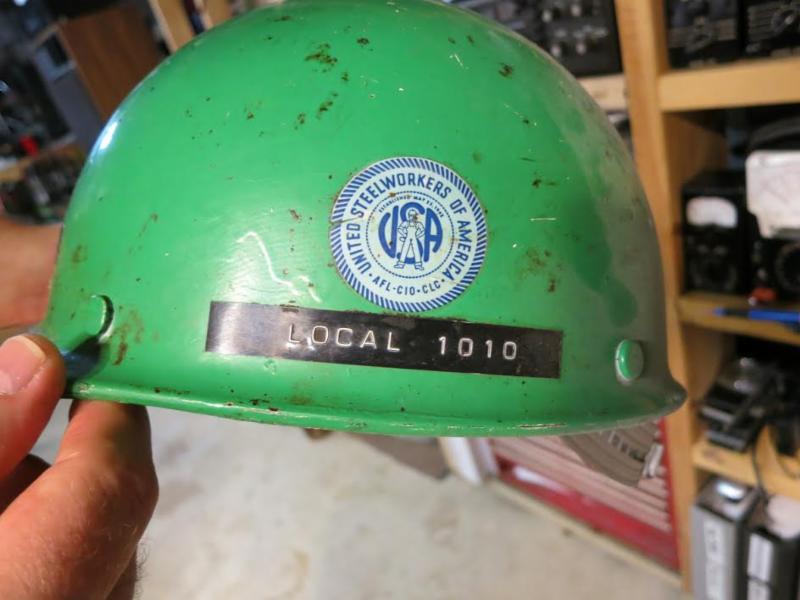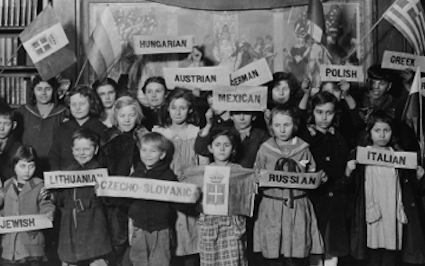 17th Annual Calumet Heritage Conference
CALUMET NATIONAL HERITAGE AREA: THE PROPOSAL
Conference Resources
Conference Documents
News Coverage
Videos
In 2013, Congressman Pete Visclosky challenged participants of the Calumet Summit to "think big" and come up with a "game-changing idea" for the future of the Calumet region. The group chose the Calumet National Heritage Area initiative as that big idea. With the release of the feasibility study findings, the idea marks an important milestone on its path forward. 
Be part of this milestone occasion!  Join us for the final presentation and open discussion of the feasibility study findings to create a National Heritage Area for the bi-state Calumet region. The presentation and discussion portion of the conference will be held in the morning at 9AM-12PM, open to the general public and FREE to attend.
Stay for lunch and a tour! Explore a regional gem, with a local expert as your guide. Join a Calumet Heritage Partnership board member for an afternoon tour of their favorite spot in the Calumet. Each tour begins with a boxed lunch with your tour guide and group at the conference venue. Your group will then depart from Lake Etta and caravan by car to the site. Tours will last an average of two hours and will conclude at the tour site. The afternoon conference session will include lunch and a tour, for a fee of $20. To learn more about tour offerings follow the registration button below. 
Become a Calumet Heritage Partnership member!  The Calumet Heritage Partnership is a diverse, bi-state partnership of environmental, cultural and historical organizations and individuals, libraries, educational institutions, municipalities, and governmental agencies.  Each partner is committed to celebrating, preserving and protecting the unique heritage of the Calumet region. Become a member today! Don't forget to add membership to your cart when you checkout at registration.

Attendees Gather

Mayor of Gary Karen Freeman-Wilson

Mark Lopez, Chief of Staff at Office of Congressman Pete Visclosky

Dr. Kenneth Schoon

Dr. Mark Bouman
17th Annual Calumet Heritage Conference Preliminary Program
9:00 – 9:30   
Registration and Continental Breakfast
9:30 – 9:45    
Welcome and Opening Remarks
9:45 – 10:15
Building on Heritage: Shifting Sands Presentations by Dr. Kenneth Schoon and producers Pat Wisniewski and Tom Desch
10:15 – 11:15
Calumet National Heritage Area Feasibility Study Findings  Presented by Mark Bouman, President, Calumet Heritage Partnership, and Chicago Region Program Director, Keller Science Action Center, The Field Museum
11:15 – 11:50
Q&A and Discussion
11:50 – 12:00
Final Remarks  
12:00 – 4:00
Lunch/Tour

Michael Jasso, Bureau Chief for the Bureau of Economic Development, Cook County representing President Toni Preckwinkle

Dr. Mark Bouman
My Favorite Place in the Calumet Region
Afternoon Tour Offerings – select one tour during registration checkout
Tour 1: Steel to Salmon  
Guide: Karen Brozynski, Southeast Chicago Historical Museum President, and Calumet Heritage Partnership Secretary
We will leave Lake Etta and meet at Steelworkers Park in Chicago. View the ore walls, the view of downtown Chicago and walk where the steelworkers walked. We will cross the bridge and tour the Southeast Chicago Historical Museum located at the Calumet Park Fieldhouse — a true local museum highlighting four neighborhoods. Conclusion will be at the Calumet Fisheries where you can purchase some delicious smoked salmon to enjoy later. The Museum is not wheelchair accessible. Start at 1pm, finish approximately 4pm.
Tour 2: Bird's-Eye View of Calumet Pullman Area  
Guide: Dave Holmberg, EHS Director, Calumet Area Industrial Commission
Get a panoramic "bird's-eye view" of the Calumet Pullman area from the 11th Floor Board Room of US Bank (1000 E. 111th Street at US Bank, 111th Street and the Bishop Ford (1-94)). See Lake Calumet, International Harborside Golf Center, the wind turbine & solar tracking trees of Method's "Southside Soap Box", Walmart's "green roof", Kellogg's Snacks, Gotham Greens' world's largest rooftop farm, the new Whole Foods Midwest Distribution Center groundbreaking site, and natural-vegetated stormwater retention basins.  And in the distance (at least on a clear day!), see the historic Pullman Factory site clock tower, Olive Harvey College, grain elevators, landfills, remnants of the Acme Coke Plant, the Chicago Skyway, the skyscrapers of downtown Chicago…and more!!  The tour will last approximately 90 minutes.
Tour 3: Blue Island: Live with History  
Guide: Jason Berry, Deputy Director of Community Development for the City of Blue Island
Description: Blue Island was settled in 1835 and has grown alongside canals, rail and infrastructure with commercial and residential districts that were the heart of the south suburb growth.  In 2015 Crain's Chicago Business called Blue Island " the hottest place to be." See what's fueling this rebirth with a tour led by CHP board member Jason Berry, Blue Island resident.
Start: Uptown Blue Island, corner of Western Ave and York St.
Go: Heart of the Community mural, historic residential districts, see inside two local homes—one undergoing restoration and another designed by renowned architect Bertrand Goldberg—visit the Blue Island Historical Society archives, experience the island in Blue Island, see 19th c. brewery sites, take in the newly restored History of the Mexican American Worker mural and finish with craft beer on Olde Western Avenue. Length: 1.5 hours Uptown, plus another .5 hour on Olde Western Ave, plus however late people want to stay for beer. Not particularly physical, about 1.5 miles of walking, including down and then back up the island.
Tour 4: A Hike to the Beach: Cowles Bog, Indiana Dunes National Park  
Guide: Mike Longan, Professor of Geography at Valparaiso University, and Calumet Heritage Partnership Vice-President, Indiana
An approximately 4 mile round trip hike to the beach and back on the Cowles Bog Trail in the Indiana Dunes National Lakeshore.  The trip will depart from and return to the the Greenbelt Trail-head on Mineral Springs Road near its intersection with US 12. The trip will be co-led by faculty and students from the Geography program at Valparaiso University.  Learn about the forests, plants, and dunes as well as observe the contrast among industry and nature at this unique location.  The hike will last approximately 2.5 hours. Participants should be prepared to hike part of the trail on sand which can be more strenuous. There is an option for a steep dune climb.
Facebook Photo Album
Tour 5: The Region's three major rivers: Calumet River, Little Calumet, and Grand Calumet  
Guide: Tom Shepherd, Southeast Environmental Task Force
Join with Pullman resident and CHP board member Tom Shepherd to visit and to learn about the three Calumet rivers: Calumet River, Grand Calumet, and the Little Calumet. We'll see where they travel through some of our major regional towns of Gary, East Chicago, Hammond in Indiana; and Chicago and the south suburbs on the Illinois side. This tour defines the Calumet region with perfect examples of heavy industry and nature existing literally side-by-side. Tour will last roughly two hours.
Tour 6: An Exploration of Wolf Lake Guide: Sherry Meyer, Insites, and Calumet Heritage Partnership Vice-President, Illinois
Details forthcoming!
Tour 7: Into the Heart of the Heart of the Calumet  
Guide: Mark Bouman, The Field Museum's Keller Science Action Center, and Calumet Heritage Partnership President
The Heart of the Calumet is the landscape of dune and swale topography that lies between the Pullman National Monument and the Indiana Dunes National Lakeshore. The heart of the matter is that nestled next to nationally important stories of ecological restoration are nationally important stories of industry and its consequences. Geographer Mark Bouman will help you to take the measure of this region's pulse: we'll visit important ecological restoration along the Grand Calumet, drive by huge steel mills and refineries in East Chicago/Whiting, take a walk around Marktown, and end up in the very walkable Whiting downtown. A couple of easy walks are involved, and, if your heart is in it, a beer at the Bulldog Brewery on 119th st at the end of the tour.